Dear our future business partner,
We are looking for only one or a few partners in your country who agree with our business policy and direction.
MCC is celebrating 100 years anniversary in 2016. Behind this long history,
there are reasons why we have survived in some historic recessions and are still running at the front line in the industry.
It is because of our "Reliability" and "Trustworthiness".
You can find them not only in MCC products but in the people work here and our teamwork we built.
That's is what MCC is all about.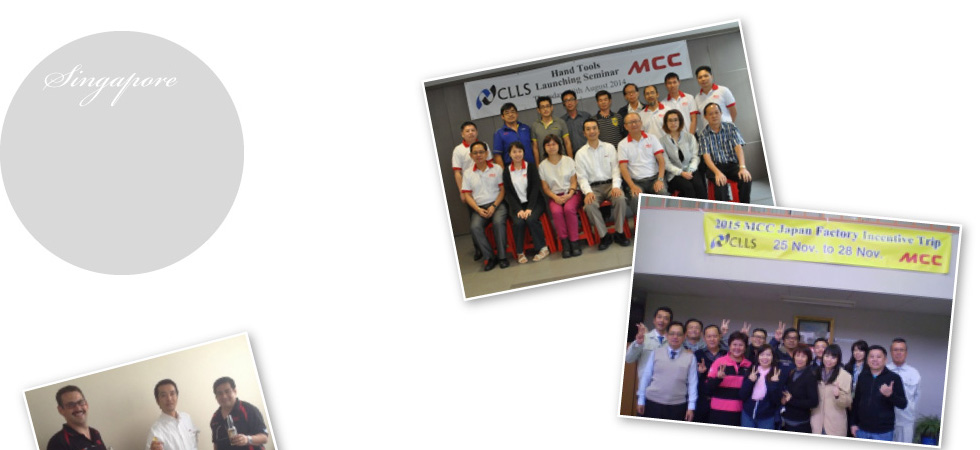 "At any time MCC is mentioned, we know that they are talking about the LEADER in this industries who value durability and reliability of the products. As such, we are proud and honor to be the National Rep."
Bryan Ng , CLLS Industrial Product Pte Ltd.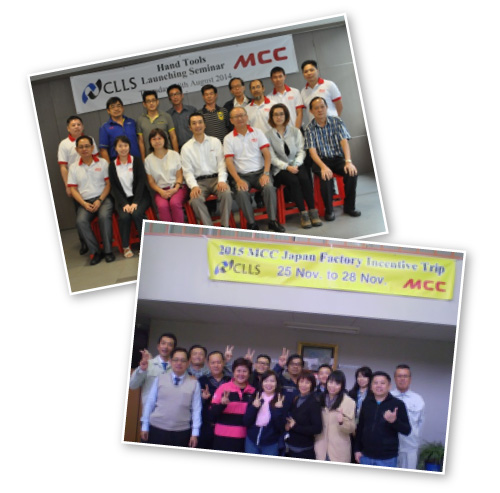 "For years MCC has been a market leader and innovator in its industry delivering products superior in quality and reliability to his Israeli costumers. MCC'S outstanding reputation and loyal customer base sets the brand apart from its competitors and dictates word-class standards for the Israeli market. We are proud and honored to represent the MCC brand in ISRAEL and Palestine."
Moni Tools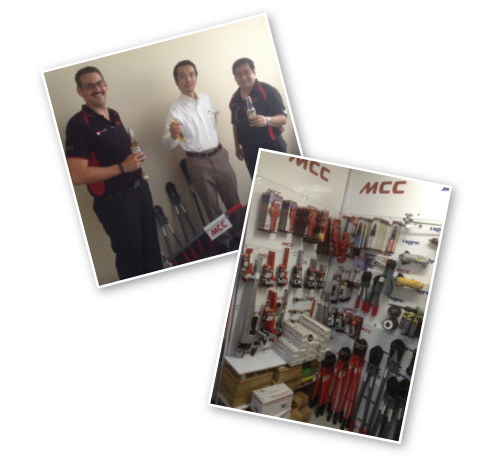 "We have offered the MCC products to our dealers in Canada for over 30 years. The product is considered to be a brand name associated with high quality industrial tools. When our dealers request a tool for the professional in the industrial market we highly recommend MCC tools used in the Mining, Oil and other industrial trades throughout Canada. As the National Sales agent for Canada we are proud to offer our customers the MCC product line of tools that enhances our reputation of offering our customers high quality products."
Ian Crozier, General Manager G. Hjukstrom Ltd ( Western Division )
GH Factory Sales Ltd (Eastern Division)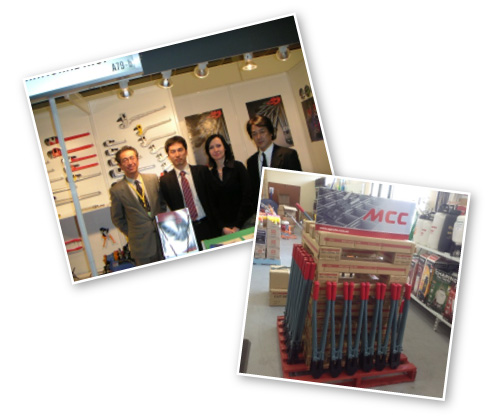 "People call me MCC when I visit my dealers. Because they know I am the National Rep Agent in the US and only place they can get MCC for resale in this country. MCC is not just one of many other brands. It's outstanding high quality and high reputation. When you carry MCC, these quality and reputation belongs to your business and yourself."
Samuel Gayed, US sales executive at MCC USA Inc.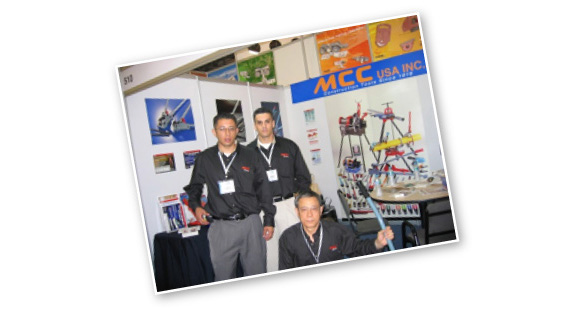 "Looking for best quality of Bolt Cutter and Made in Asia, MCC is the name you can trust and rely on."
Andy Sy, Panda Construction Supply. Philippines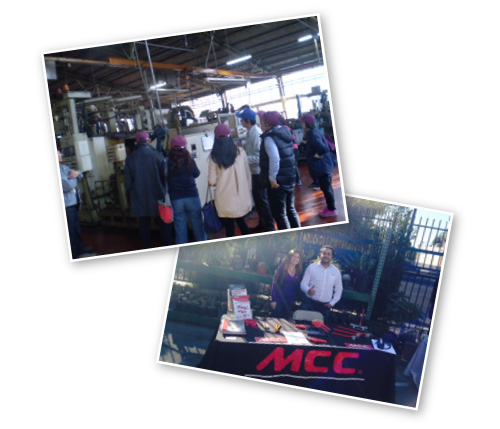 Selling the high quality products is enjoyable work.
Many customers and contractors talk about how useful MCC products are, additionally the product sells itself.
By representing high quality products, you will definitely feel that you are helping the industry, builders, plumbers,
landscapers and any other contractors who use MCC products. Furthermore, it is enjoyable to provide such unique products and services.
Sincerely,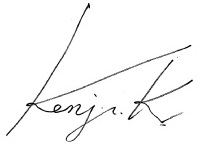 Kenji Kato
President & CEO